Allstar Joinery is proud to sponsor William Walker a local up and coming racing kart driver and Honda Cadet No. 88. The story so far as told by William himself.
This project is about the job that I would love to do when I am older, and that job is a Racing Driver!
I was two years old when I first drove an electric Ferrari car bought for me by my Papa. He taught me how to steer, accelerate and brake. He set up obstacles which I would spend hours weaving around.
Seven years on I have passed my Association of Racing Kart Schools (ARKS) and I am a member of the Motor Sports Association. I am a member of the West of Scotland Karting Club (WSKC) and drive in the Honda Cadet Class for 8–13 year olds.
My ambition is to be an F1 driver like Paul Di Resta, David Coulthard and others like me who drove at WSKC, Larkhall.
I met Paul Di Resta practicing at WSKC in October last year, and he signed my Race helmet as well as giving me a signed photo. I have also met Suzie Wolff who gave me lots of tips on how to become a professional driver.
Main Features
Racing drivers make their living by competing in motor races against their rivals.
Becoming a professional racing driver is more of a lifestyle choice than a career, and it requires a lot of practice.
It also requires complete dedication; you will need to spend a lot of time, effort and money into it.
Below are photographs of trophies I am proud to have won in my karting career so far.
Skills
This is a sport which demands ultimate concentration, strength, physical fitness, technique, and fearlessness.
CONCENTRATION
You need to be aware of what is going on around you at all times.
STRENGTH
You will need a lot of strength to hold the kart/car steady and sometimes our hands and feet will get sore.
PHYSICAL FITNESS
You need to train every day because if you don't, you will not perform as well all the other F1 drivers. It is also hard work and takes a lot of energy to complete a race.
TECHNIQUE
Your technique is important because it will help you take your racing lines better, plus practicing will also help you overtake or pass other drivers easier as you get used to the car and particular circuit.
FEARLESSNESS
Where you show no fear in passing other drivers and also drivers passing you.
MANAGE YOUR DIET
Your diet as an F1 driver is very important and throughout the race, there will be high demands on your body. You will require keeping in shape so you can fit in the cockpit of the F1 car too!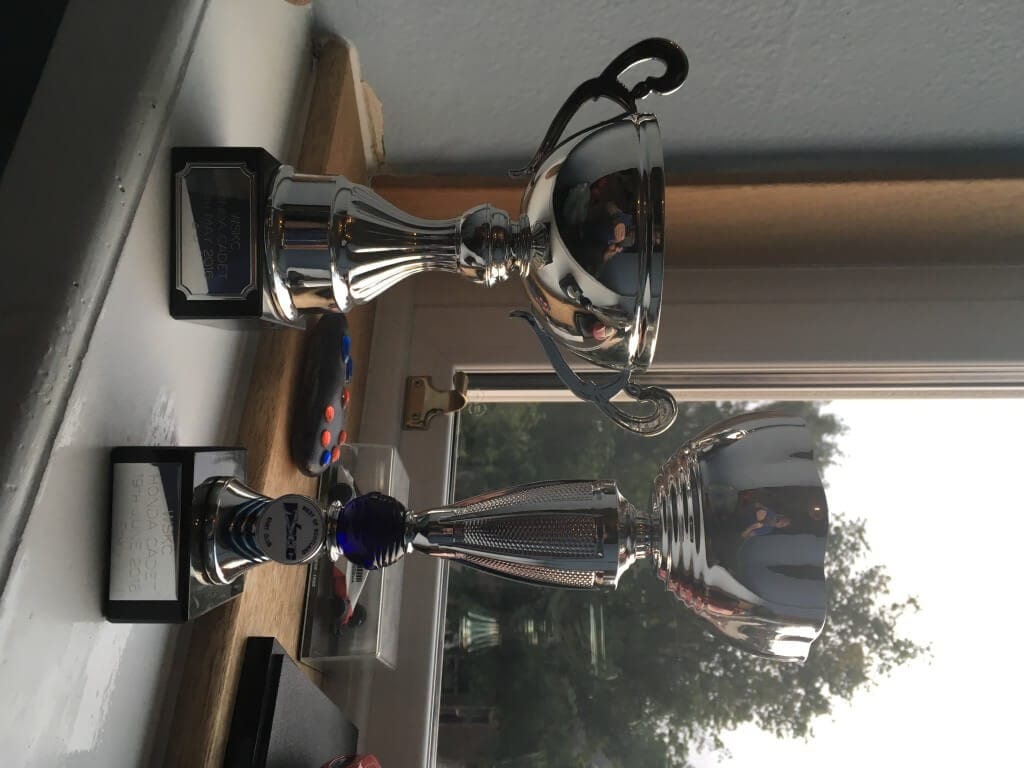 Qualifications
No academic qualifications are required for young racing drivers.
I started my racing career by getting involved in karting. Before you apply for a Kart Competition Licence, you must purchase a Go Karting Starter Pack from the Motor Sports Association (MSA). I then had to complete an MSA assessment through a racing kart school in Cambuslang, Glasgow, which is accredited by the Association of Racing Kart Schools (ARKS)
I would like to be involved in F1 Cars, but I must be at least 16 years old. You have to obtain a Go Racing Starter Pack from the MSA and complete an MSA assessment through a Racing School which is accredited by the Association of Racing Drivers School (ARDS). Once completed you can then obtain your National B Race Licence which enables you to drive F1 cars.
People Who Can Help Me
The people that have helped me up to this point is my Papa who is my main influence as he has taught me from a young age. At the karting, we also have a Mechanic called Rosco who also helps out in practice as well as carrying out the routine maintenance. Not forgetting Mum and Dad too. Dad also gets his hands dirty on practice and race weekends!
The ultimate goal just now is to be part of a Racing team where I would work with the team on:
• Car set up
• Analyse racing circuit
• Plan your racing lines
• Plan tactics for the race as it may be dry or wet!
• Sponsors – they help with running costs of the kart/car in return for advertising their business
Conclusion
This is a fantastic career choice which potentially could enable me to travel the world and meet lots of people.
My team and I have been working on my engines and kart set up over the winter to get ready to compete in February.
My goal for this season is to win the 'S' Plate which is awarded to the top Scottish Driver.