Main Features of Corian® by DuPont™ Worktops and Solid Surfaces
Allstar Joinery is an approved Corian® supplier, fabricator and installer as well as commercial and domestic fit-out and shopfitting specialists
Corian® by DuPont™ – Origins and Background
Corian® by DuPont™ was first produced in the 1960's. One of the main advantages of this product is it has numerous applications.
Corian® is very well known as a 'solid surface material'. A solid surface material specifies that what you see on the surface goes right through the entire thickness of the material, the product is not hollow and it is not a thin coated or laminate type surface on a cheaper core material such as chip board, far from it, this is a top quality material.
Allstar Joinery has produced an informative video covering the main features of Corian® worktops and solid surfaces. Watch time 2 minutes 39 seconds.
Who Uses Corian®?
Corian is the material of choice for many projects within many sectors. The main sectors where Corian worktops, work surfaces and solid surfaces are used are in bars, cafes, restaurants, schools, colleges, universities, hotels, kitchens, laboratories, hospitals, airports, fast food outlets, health centres, dentist's and doctor's surgeries.
The primary benefit for fit-outs and refurbishment works is in areas where hygiene standards are paramount. Corian is one of the easiest materials in the world to maintain and manage, a simple wipe down with a clean damp cloth is all that is required to clear away any spills.
Corian is often chosen by architects, interior designers and business owners because of its aesthetic beauty and design capabilities.
Corian® Worktops and Solid Surfaces Colour Options
The choice of colour options is vast thus ensuring there will be an option to suit the majority of home interior and bespoke commercial design needs, be it a fit-out or refurbishment project.
Repairing Corian® Worktops
If the surface does get scratched it can usually be renewed since the colour of Corian is the same though the whole thickness. Wash the area with clean water but do not dry it. Then it is recommended to use a scourer similar to a Scotch-Brite pad and rub very lightly back and forth, not in a circular motion, then aim to change through 90 degrees every so often. Remember not to press too hard as this may cause more scratches.
As is standard when using a scourer on such surfaces, always remember to rinse the scourer frequently in order to delete any build up of dirt or loosened worktop material. When the scratch has been removed it is possible that the surface will look slightly different from the surrounding area. If this does occur, ideally just very lightly sand over a larger surface area in order to blend in the colours.
If you would like to discuss a new project, talk about a current one or find out more about our work, please contact us.
What Is Corian® Made Of?
Corian worktops, work surfaces and solid surfaces are products made from acrylic powder and aluminium trihydrate which when combined make a solid surface product of immense strength. It is resistant to moisture, has superb durability and is easily cleaned which is perfect to use in any number of situations.
Corian® is a solid surface material made from one third acrylic resin and two thirds mineral filler. Its concealed joints make it the ideal choice for expansive areas of worktop, seamless sinks and coved upstands. With its harmony of aesthetic beauty and excellent performance, Corian® lends itself to highly creative design needs with numerous applications. Corian® worktops and solid surfaces are also warm to the touch.
Maintaining Corian® Worktops
Corian worktops manufactured by DuPont™ are visually beautiful and extremely practical in areas such as domestic kitchens, commercial bars and restaurants and it makes perfect sense to look after your worktop once it is fitted.
There are a few basic guidelines to ensure that your worktop lasts for many years. The most vital rule is to refrain from placing hot pots and pans straight from the oven or hob onto the surface. Although it is resistant to the heat from a hob, placing a hot pan directly onto the surface may cause damage, so always use a trivet, preferably one with rubber feet or an appropriate heat pad.
Also, you should always refrain from chopping or cutting food directly on the worktop surface. It is feasible to cause cuts and scratches, however, there is a fairly simple solution if this happens. To avoid these issues always use a wooden chopping board.
Try not to drop anything on the surface of your Corian, especially heavy objects such as cast iron cookware. These can be extremely heavy and for this reason it is best not to store them in cupboards above the worktop in case one should slip out of your hand. Store saucepans and casseroles in cupboards under the worktop or away from it, or use a saucepan stand, this way if you should drop anything it will only hit the floor.
With a little care and attention added to some common sense these worktops will last for years, so always follow these simple rules.
Allstar Joinery, Corian® Installations and Fit-out Gallery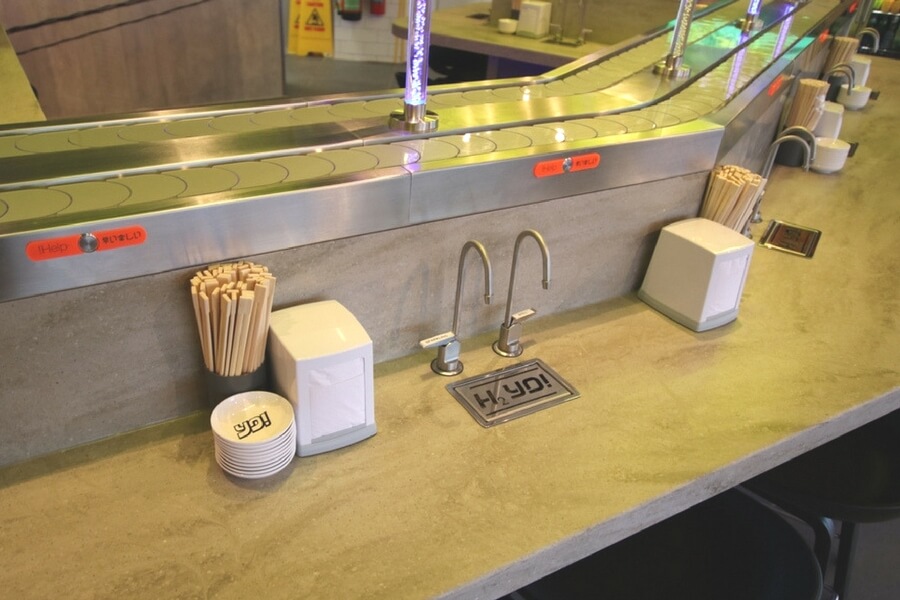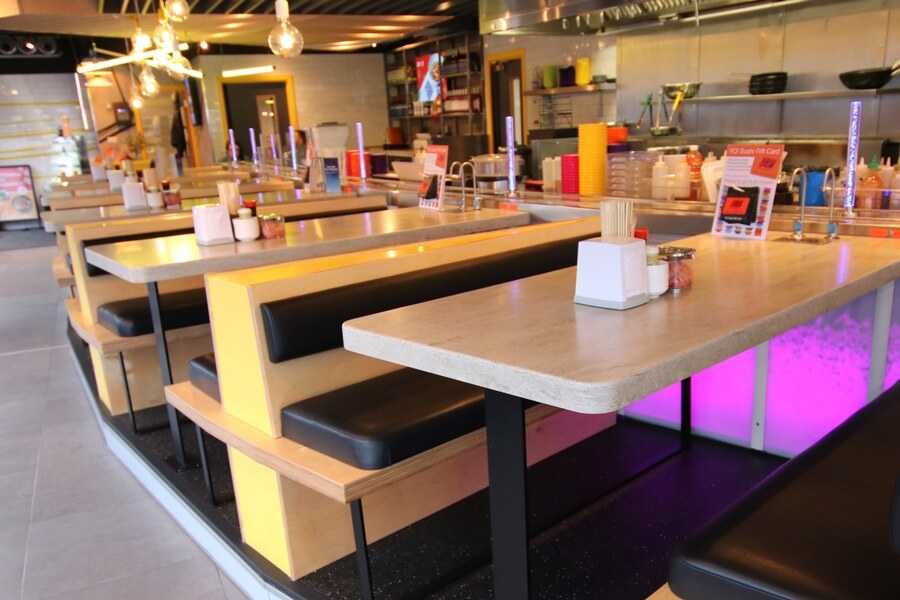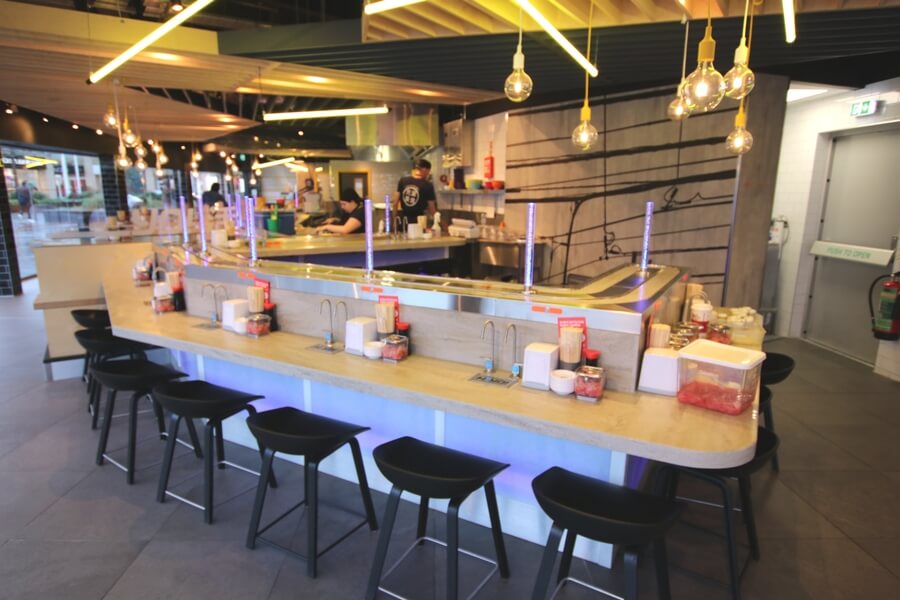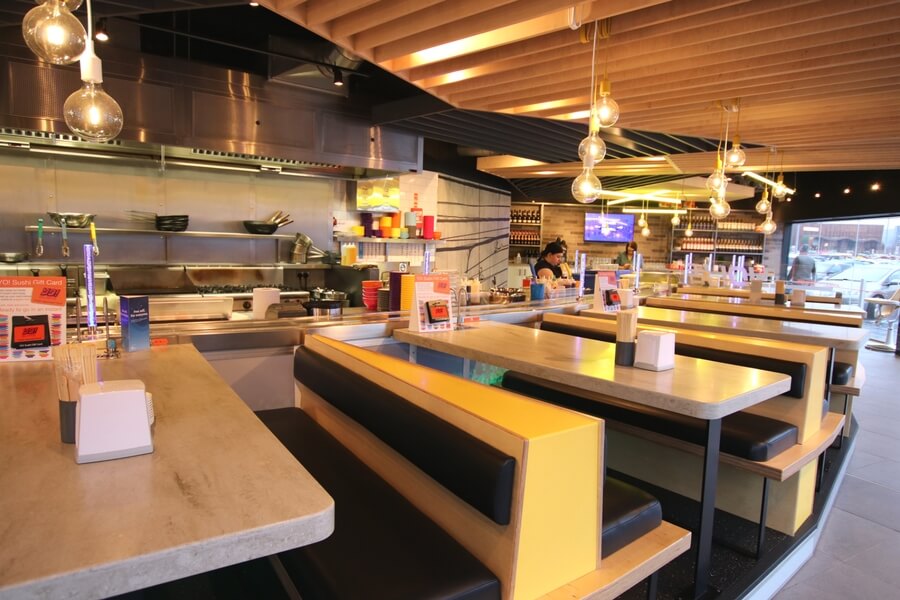 Corian® Worktops and Solid Surfaces Gallery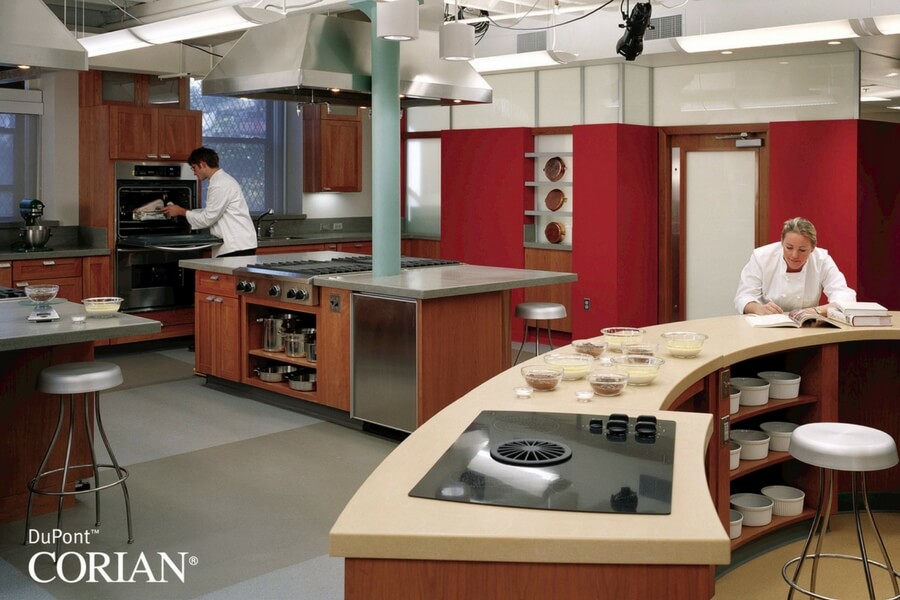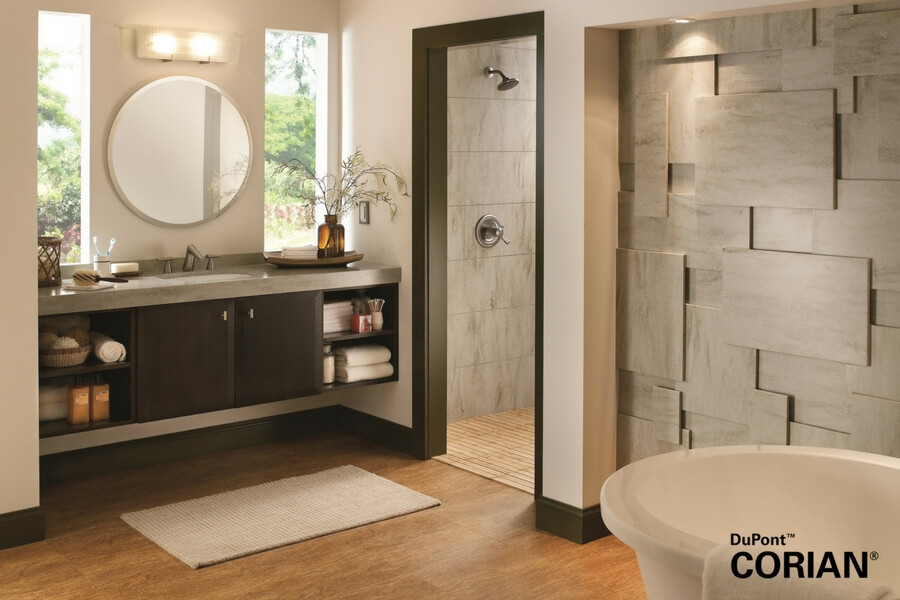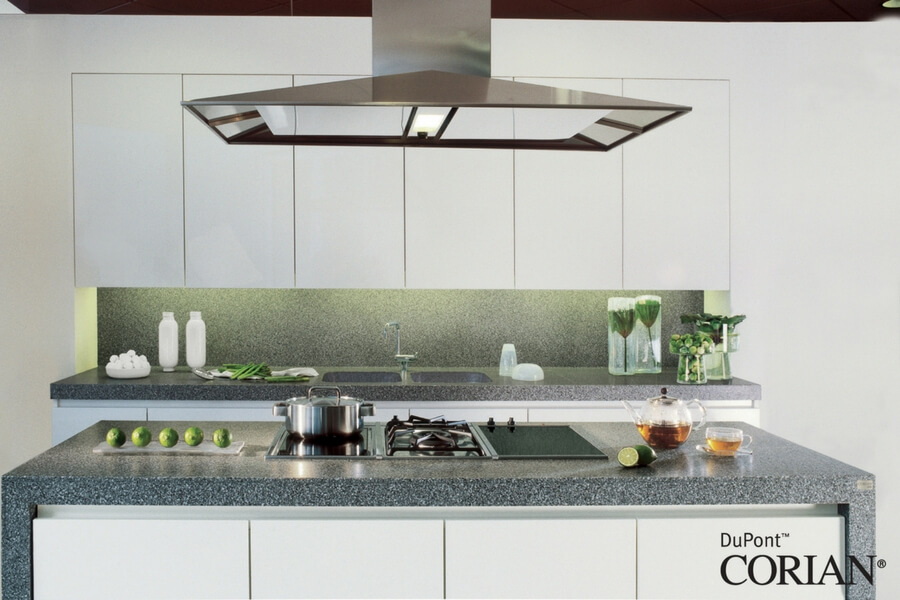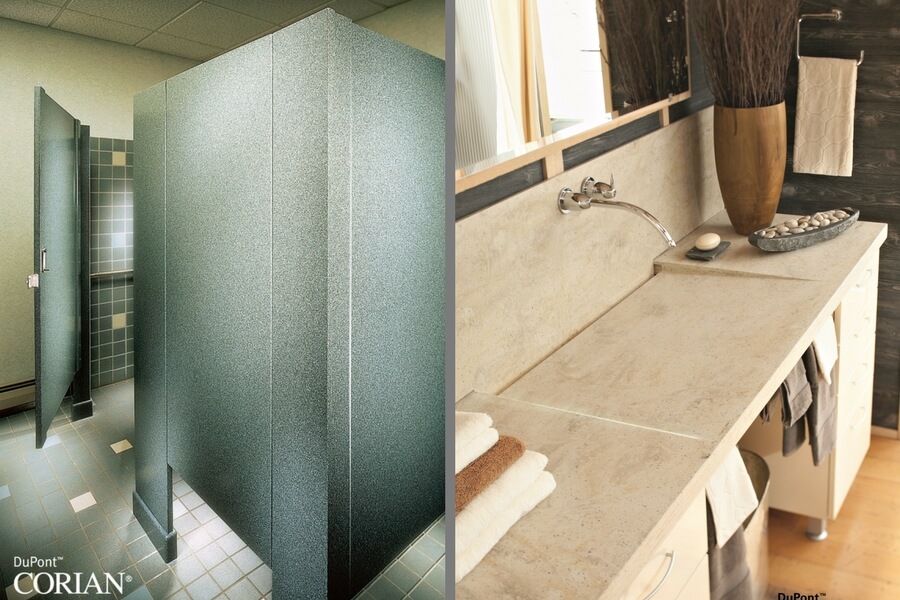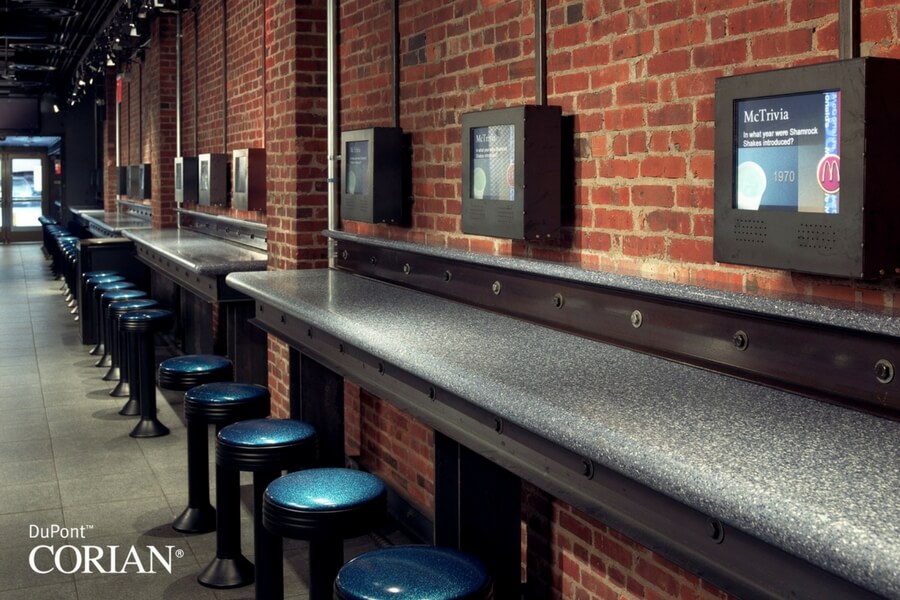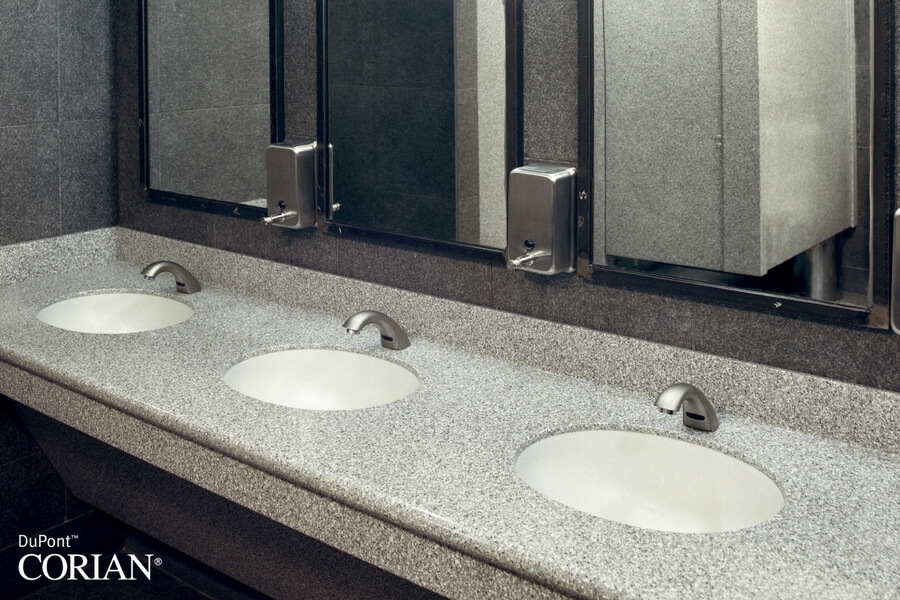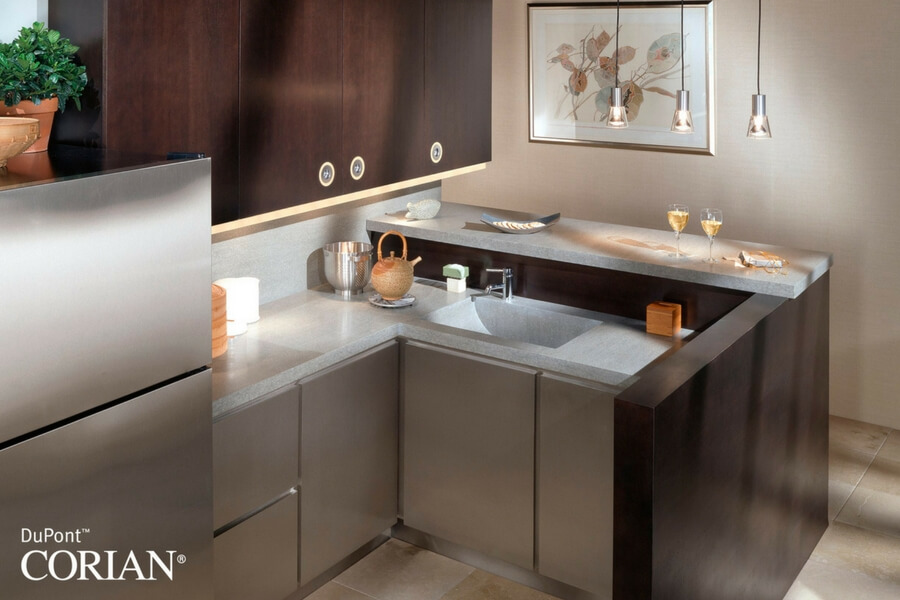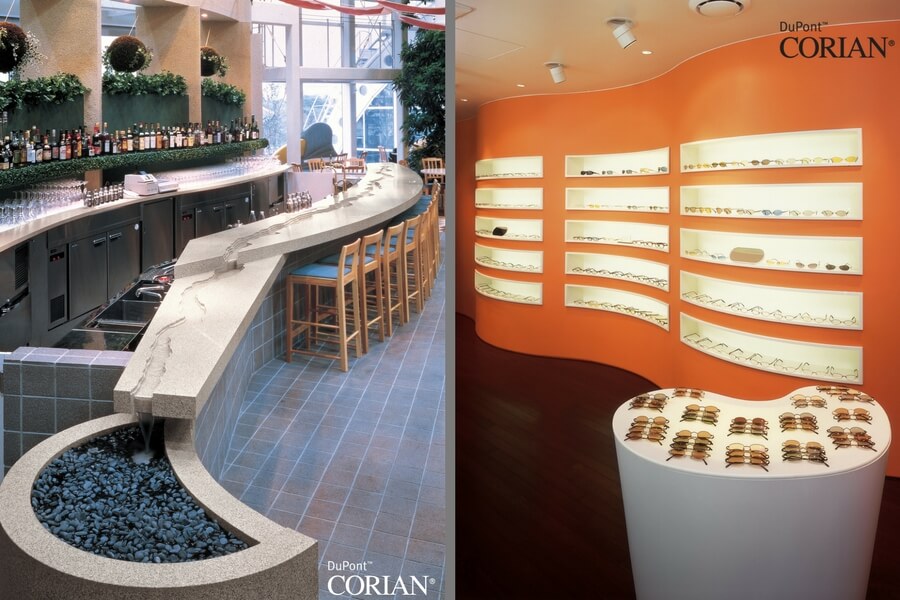 How can Allstar Joinery's unique all-in-one offering help you?
We respond to enquiries immediately, so we'll get back to you very quickly to arrange a time to chat.
get the latest industry trends, experiences, developments and top tips delivered to you monthly.
Join other industry pros in subscribing to the Allstar Joinery blog.