Commercial Interiors and Furnishings
Our approach to commercial joinery and shopfitting projects is unique.
See how we help companies just like yours.
COMMERCIAL INTERIORS AND FURNISHINGS
Allstar Joinery can advise and implement solutions covering a broad range of Commercial Interior Designs.
We have a specialised and highly skilled team of:
Corporate interior designers
Project designers
Manufacturers of bespoke products
Contract managers
We have vast experience in producing various furnishings for:
Bars
Many other commercial and public sectors
As well as our own designs, we work alongside interior designers and architects to achieve the best results possible. We pride ourselves in making a concept become a reality and on being able to create an interior that is unique to you.
Our manufacturing facility caters for projects that are both challenging in detail and size. We have a team of cabinetmakers and bench hand joiners who undertake artistry and skill to develop each project. Every project we undertake is unique and brings new challenges that are relished across the team.
We also specialise in the renovation of existing fixtures, with full installation service and product guarantee.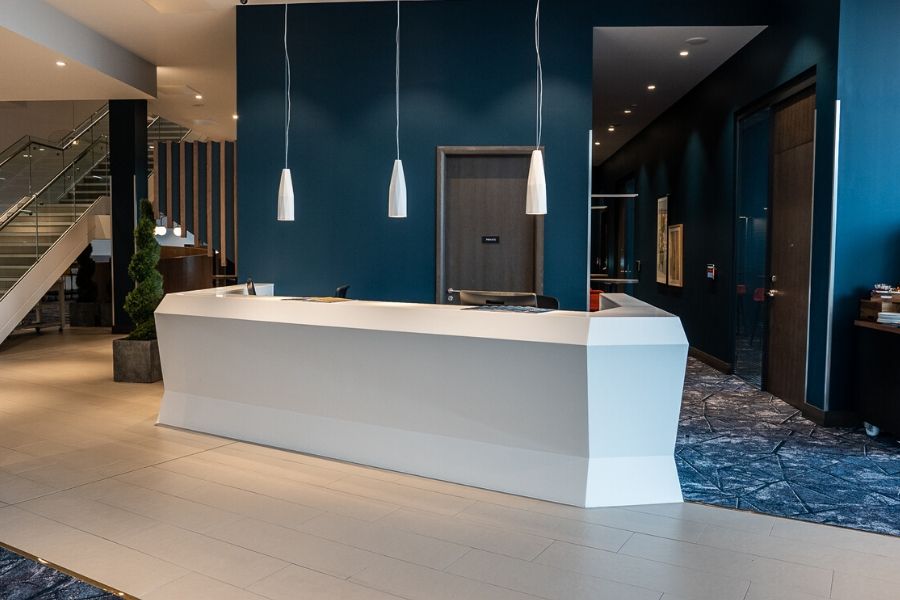 How can Allstar Joinery's unique all-in-one offering help you?
We respond to enquiries immediately, so we'll get back to you very quickly to arrange a time to chat.