Training Academy
Our approach to commercial joinery and shopfitting projects is unique.
See how we help companies just like yours.
ALLSTAR JOINERY TRAINING ACADEMY In Association with Glasgow Kelvin College
The Story So Far
Here at Allstar Joinery it is a fundamental part of our core values as the business grows year on year, that the company wherever possible develops the skill sets needed from the local geographical area and give young people and mature apprentices alike the opportunities through our training academy to become skilled craftsmen in their own right.
Training Academy Objectives
Developing skilled and unskilled persons from the Lanarkshire area.
Partnering with local schools for work experience week.
Offering differing career routes from General labourer, Bench hand joiner, Machine joiner, Cabinet maker, Carpenter, Site Foremen, Contracts Management, Surveyor and Estimator.
Partnerships with Glasgow Kelvin College, local community colleges and CITB.
Committed to working with mature apprentices.
Working with Lanarkshire Council to assist in employment within the local area.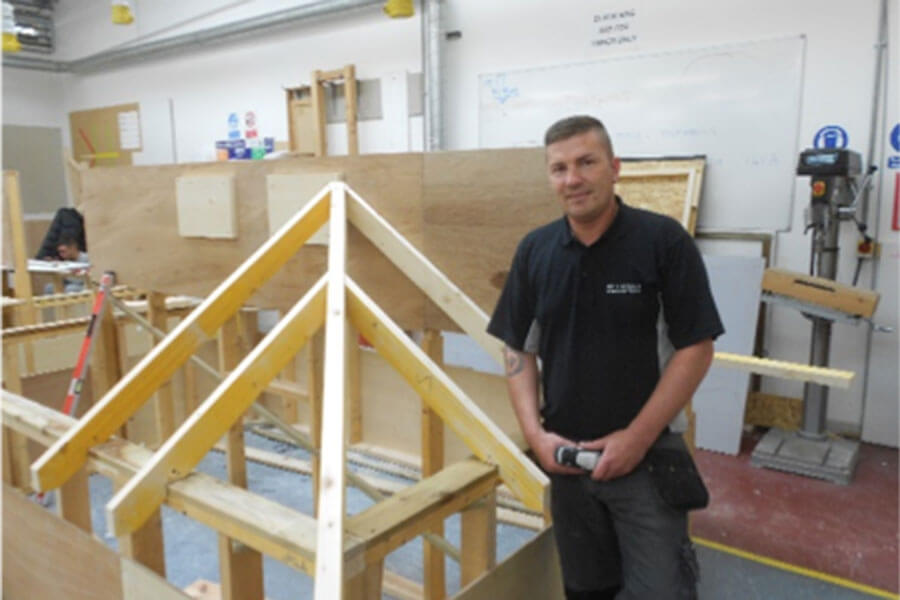 Stephen Young
Joiner
Stephen qualified in summer 2015. He has commenced his advanced carpentry course at Glasgow Kelvin College.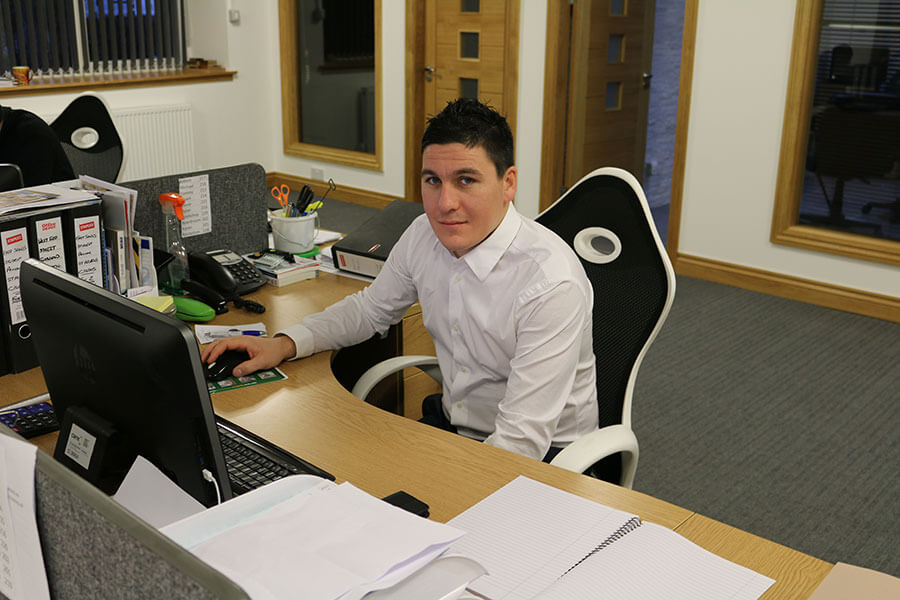 Mark Paxton
Site Manager
Mark has been a Site Manager with Allstar Joinery since 2011. He is now attending The City of Glasgow College HNC course in Construction Management.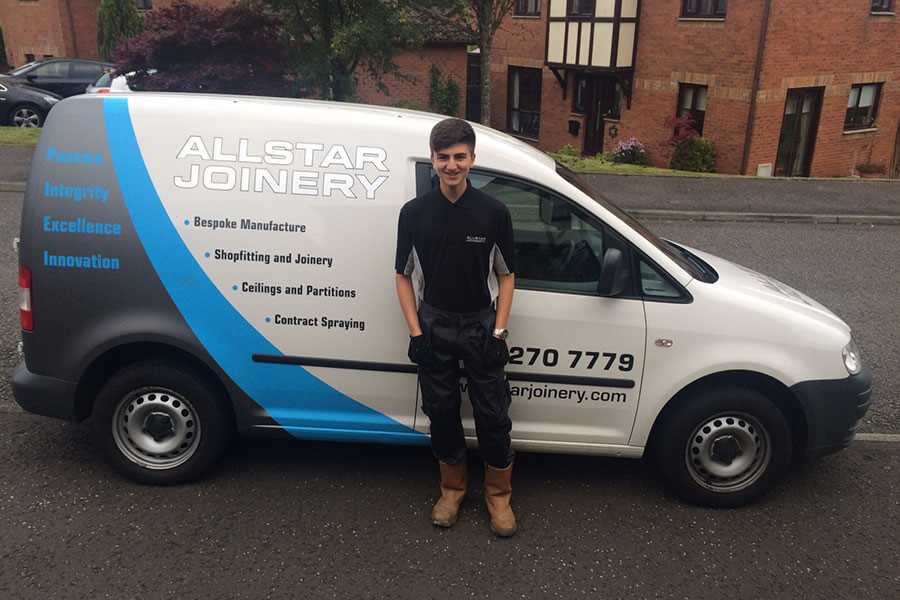 Leon Young
Apprentice
Leon has recently commenced his apprenticeship and is initially gaining his experience in the production facility.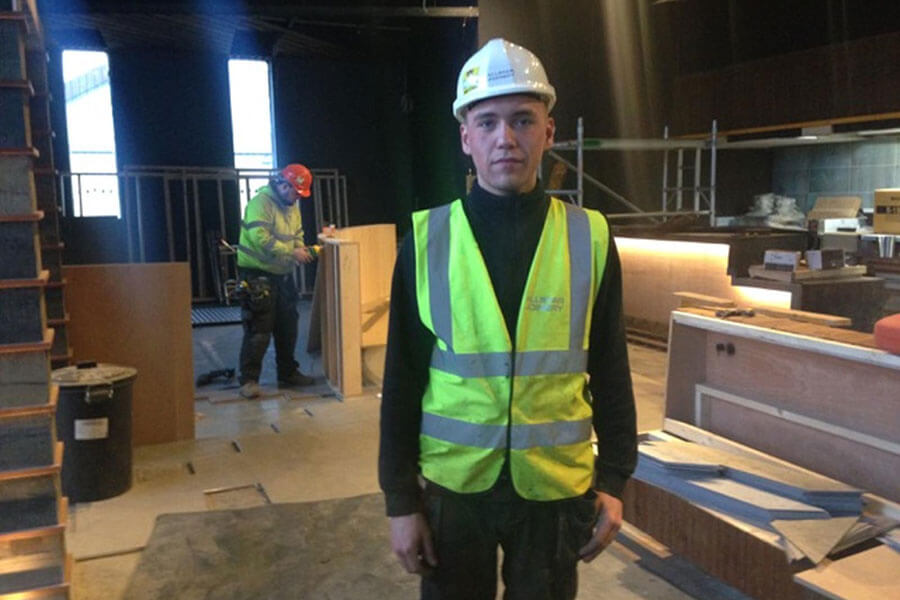 Jordan Lochrie
Apprentice
Jordan has just completed the first year of his apprenticeship. He started serving his time in the sustainable production facility. He gained valuable experience in all areas of the facility ranging from working with hand tools to small plant. He has also worked on site. He is also attending Glasgow Kelvin College.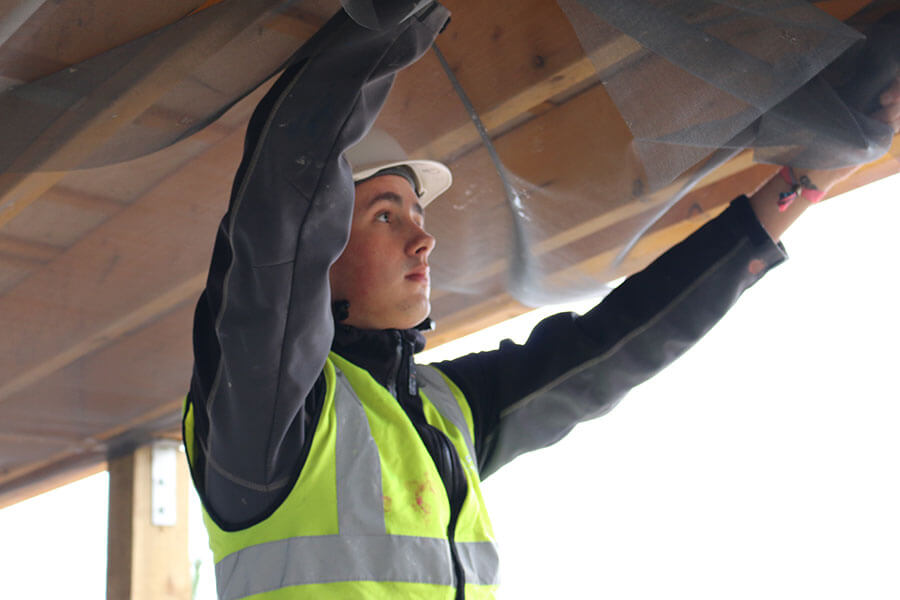 Dylan Degnan
Apprentice
Dylan is well into his apprenticeship and is gaining all round experience in the production facility and on site.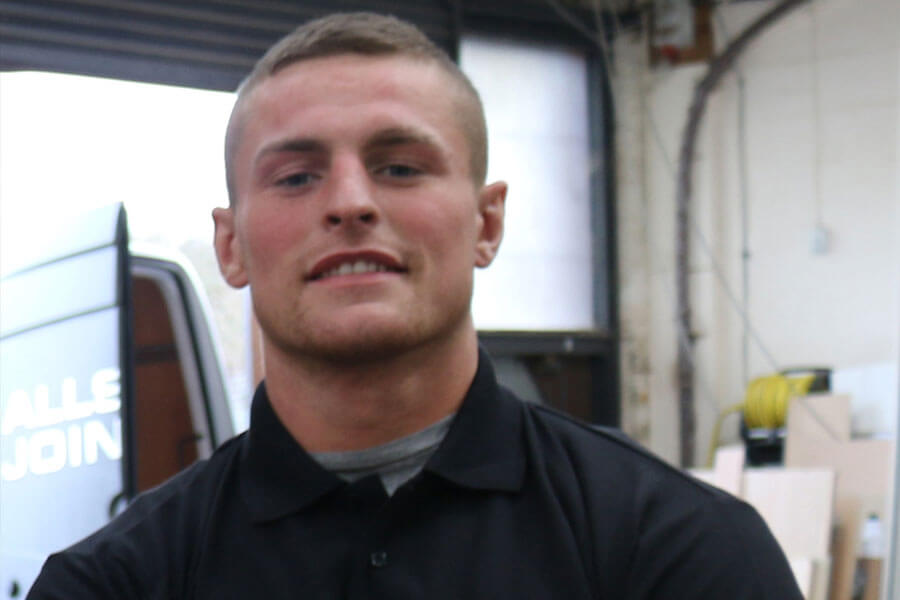 Jamie Lucas
Apprentice
Jamie is currently attending Glasgow Kelvin College and will complete his first year in the coming months. His apprenticeship with Allstar Joinery includes experience in the sustainable production facility and on-site.
IN-HOUSE TRAINING – January 2016
During January we held in-house training with the assistance of an external industry trainer and assessor. Several of the Allstar Joinery team were put through this training and the day was a resounding success with everyone in attendance gaining certifications in the following:
Manual Handling
Face Fit
Asbestos Awareness